Match for Africa Tennis Tickets - Roger Federer vs Rafael Nadal
Private sale - Match for Africa Tennis Tickets Roger Federer vs Rafael Nadal
7 Feb 2020 - 20:00 Cape Town Stadium
I am selling a batch of 6 tickets to the highest bidder. I prefer to sell them all together. The seats next to each other in the Upper Tier South (in Block 329).
The opening bid for all 6 tickets is R12,000 (R2000 each). We will then have an auction to see who bids the highest.
WHAT MUST YOU DO:
If you are interested, please email or WhatsApp me.
1. I will phone you and we can have a quick "get-to-know each other" and then
2. Add you to a WhatsApp Broadcast List (you will have to add me as a Contact to receive a message)
HOW WILL THE PROCESS WORK:
The people on the broadcast list can send in their bids (to me, only) and I will send out a Broadcast as to the current highest price (take note this is not the same as a WhatsApp group, so you won't see everyone's chats and you can just remove me as a Contact when you no longer want to participate). The hammer will fall on about the 4th of February 2020.
The winner and I will then exchange the tickets at a Police station that is convenient for us both.
If you have question etc please feel free to contact me.
Contact: Eduard Marais , eduard@kwikweb.co.za , cell 082 6 999992
---
This is the layout of the stadium. Block 329 is the bottom left in yellow. The current list prices per ticket are also shown: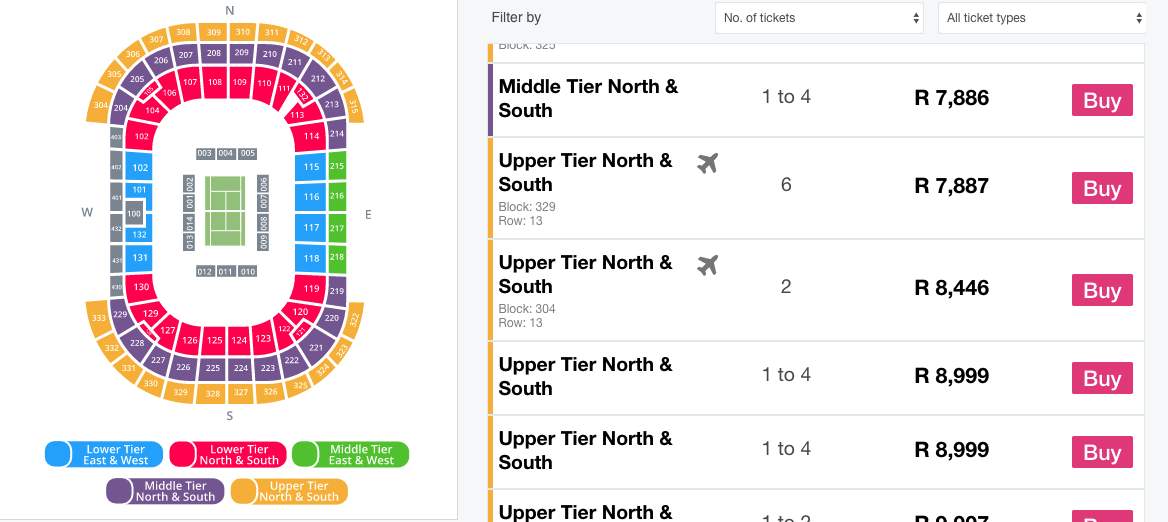 These are the actual tickets. I have masked the details so that no one can do monkey business with them. You are welcome to come and view them in Stellenbosch or Brackenfell.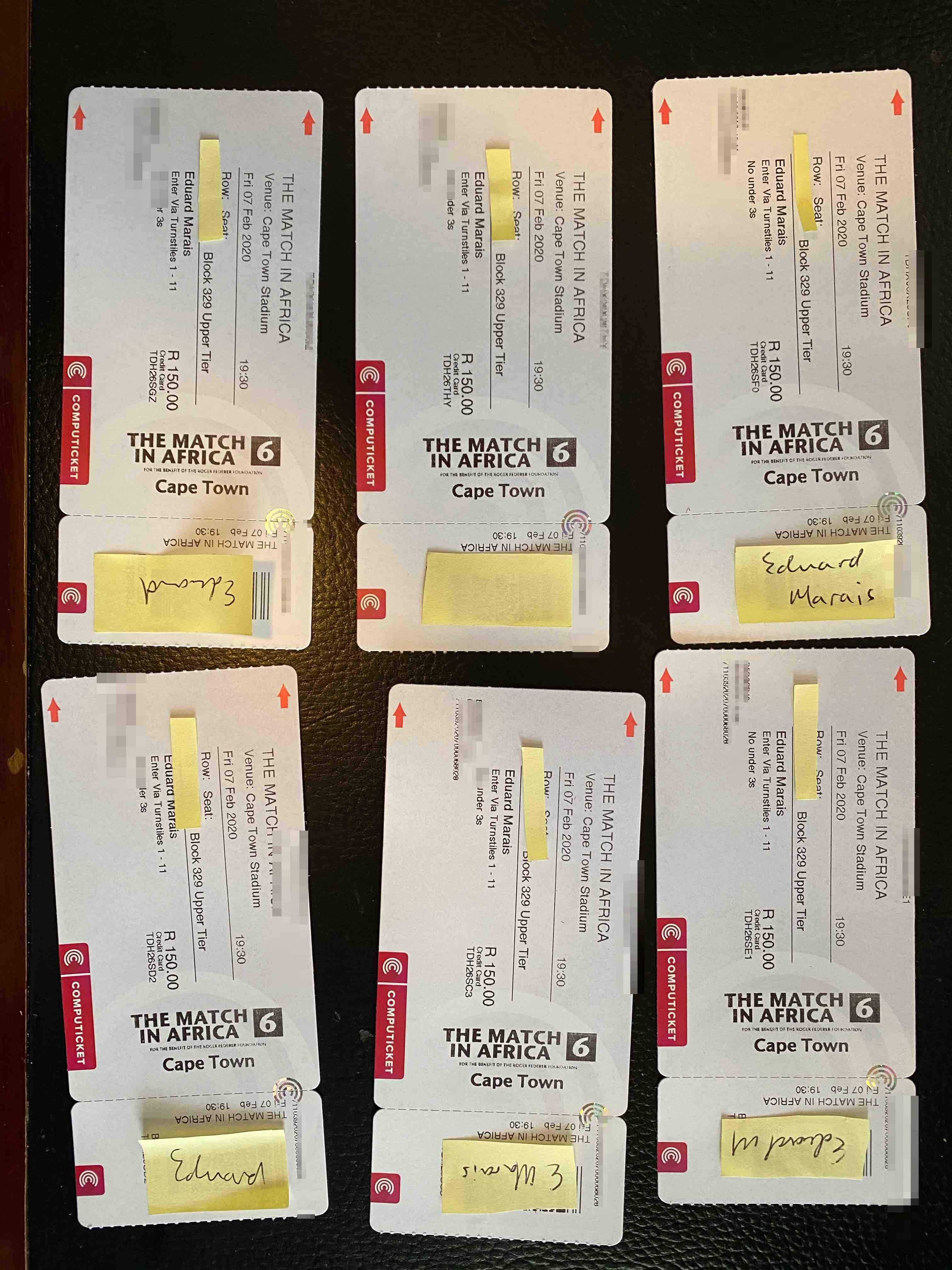 Match for Africa Tennis Tickets Roger Federer vs Rafael Nadal